BIDDING STARTS ON THURSDAY, NOVEMBER 8TH AT 5 AM & ENDS AT 8 AM
ON FRIDAY, NOVEMBER 9th
Due to the overwhelming donations and limited resources over the past several years, we do need to limit the number of items for the auction. We are currently accepting any items with the estimated value of over $200.
We genuinely appreciate all offers and your willingness to give. If you feel your item will be useful to the People's Pay 4 Play please fill out the form below and return it to mornings@1057.com.
*NOTE: The highest bidder has 30 DAYS to pay for the item. Items MUST BE paid for at the Station during Station business hours. We will only accept CASH or CHECK.
Station Address: 2300 Vartan Way, Suite 130, Harrisburg PA 17110
Business Hours: M-F: 8am-5pm
Deadline for foundations is Tuesday, November, 2018.
---
---
---
---
---
---
---
---
---
---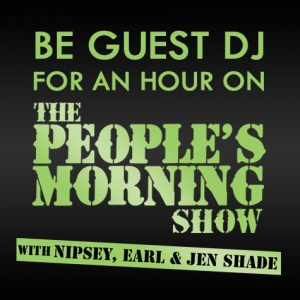 ---
---
---