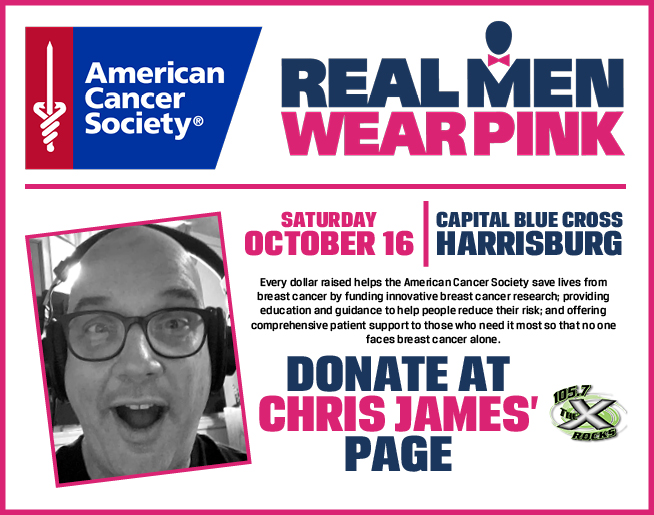 Breast Cancer Awareness Walk
Saturday October 16 at Capital Blue Cross – Harrisburg
Every dollar raised helps the American Cancer Society save lives from breast cancer through early detection and prevention, innovative breast cancer research, and patient support. Thanks to the passion of our Real Men Wear Pink supporters, we're able to make a huge impact on the mission to end breast cancer.
Real Men Wear Pink gives men a leadership role in the fight against breast cancer. Community leaders around the nation use the power of pink to raise awareness and money for the American Cancer Society's breast cancer initiatives, including innovative research, patient services, and education around screenings and risk reduction. It's one important way we're attacking cancer from every angle.