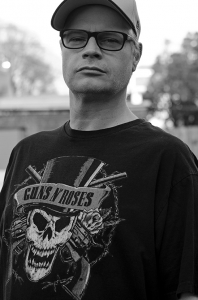 Self proclaimed local radio ICON!
Weekday mornings: 6-10am with The People's Morning Show
Sat/Sun: The Best of the Worst of The People's Morning Show 7-10am
CONTACT:
Email: [email protected]
The Official PMS Facebook Page
TEXT PMS: 62582 keyword PMS, leave a space and then your message.
The "People's DJ" started his career working in Philadelphia in 1995 as a producer for the world-famous radio personality, John DeBella. After 5 years in Philly working as producer by day and honing his radio skills at night, he decided to roll out on his own. In May 2000, Nipsey arrived at The X as the controversial night guy. He soon moved to afternoons and scored huge ratings. When Howard Stern left for Satellite, Nipsey was paired with the great Earl David Reed…they begged the legendary Jen Shade to join them and The People's Morning Show was born
Nipsey is a multiple PAB award winner. Additionally, The PMS has been recognized nationally for their work with The Children's Miracle Network charity.
In his spare time Nipsey collects sports memorabilia, pop culture items, and has a vintage/collectable booth at American Daydream American Daydream Antiques & Miscellanea in York, PA.
Nipsey is also a standup comedian, father to an amazing 17 year old, and lives with the love of his life Miss K and their cat Carmella.